Our first event of the 2017 season is now behind us and was a huge success. As most of you know, we spent the off-season (winter in commoners terms) looking for a new site. We enjoyed a great site and community in Wilmington over the past few years, so finding a site as good and as accommodating was a challenge to say the least. I'm happy to say Traders World in Monroe, OH accomplished that very well. They were open to our proposal, worked closely with us to cover all the details, and even embraced it almost as if it was theirs. Over March and April Traders World closed off their west lot for us, filled/sealed cracks, and numerous other things to make it ready for us.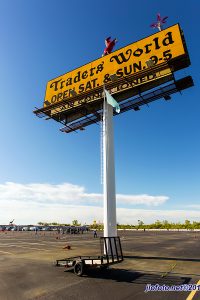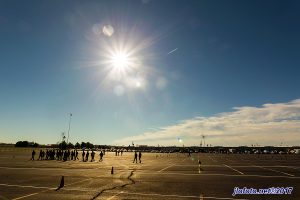 –Photo courtesy of Jeff Loewe Photography
The weekend of our first event was fast approaching and a week out the weather forecast was far from encouraging with temps predicted in the 40s/50s with showers and thunderstorms. Thankfully people weren't put off by the forecast and entries started to flood in. Also thankfully, the forecast changed to only threaten scattered showers during set up on Saturday (which didn't happen) and just cooler temps (40 in the morning to upper 50s by late afternoon) on Sunday, the day of the event. By close of registration, we had hit our entry cap of 125 entrants from all over the area – people were just as excited about trying our new venue as we were.
In the end, 132 entrants including 22 novices got to help us break in our new site at our inaugural event, Apr 23rd! The weather even cooperated, getting to mid 60s or nearly 70 by the end of the event. I may be biased, but I think the event went very well, was a huge success as I said before, and was enjoyed by the entrants and their families/friends who also got to go shopping there. Traders World also expressed how impressed they were with our region and the event we organized. For those who didn't make it, the surface is sealed asphalt similar to what we had in Wilmington and a bit smaller, but without all the light poles.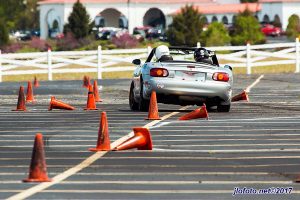 –Photo courtesy of Jeff Loewe Photography
The course was fairly straight forward, with a mix of speed and technical aspects and times in the mid 40 sec to upper 50 sec range, but leaving a fair number of us wishing our fast runs were clean. Everyone got five runs which started just a snitch after 10:00 and finished by 4:00 with trophies by 4:15. FTD raw time went to Myke Dziengel in his ST Open (STU) class Subaru STi with a time of 45.404 secs and by a margin of 0.128 secs. FTD PAX went to Tim Scholar in his Pro (HS) class Ford Fiesta with a time of 37.608 secs and by a margin of 0.122 secs. Tightest class win was Johnny Billingsley over John Whitling by 0.132 secs in the Solo Vee they codrove in CMod.
A big thanks goes to our solo committee which met over the winter and put in a strong effort to make sure we were ready beforehand and keep things under control the day of the event.
Look forward to seeing everyone again at Traders World for Points Event #2, May 14th!!!
Crissy and Kent Weaver