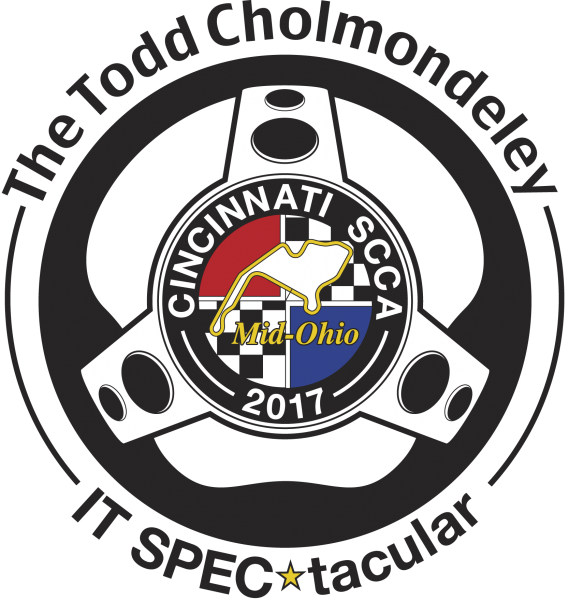 Cincinnati is one of the Sports Car Club of America's 109 regions.  Through these regions, the Sports Car Club of America hosts hundreds of SCCA Club Racing events each year.  These events are in three categories: Drivers Schools, Regional races and National races.
Drivers Schools are required for new racers, the first step for a driver to receive hisor her competition license.
SCCA Regional Races offer great competition in over 30 classes of cars (actual number of classes varies by geographical divisions) on road racing tracks throughout the country.  Cincinnati Region has a long history of hosting succesful road races over the past three decades, including the Freedom Invitational and the always-popular IT/Spectacular!
SCCA National Races are the top level of SCCA Club Racing, featuring longer races (approximately 50 miles) for cars in 24 top classes.  Many National races are spectator events and the club racers have the opportunity to put on a show in front of crowds of people. National club races are only one step below SCCA's Pro Racing Series, and many of the Pro drivers in SCCA series, as well as other series, got their starts in the SCCA Club ranks.  National racers collect points throughout the racing season to qualify for the National Runoffs, the race that determines the National Champion in each class.
But perhaps you ask: "What do you mean when you say 'Road Racing' or 'Club Racing'?"
That's a fair question…Road Racing defines a class of racing that is held on "natural terrain" courses.  That is, the course follows the ground it is built upon, turning left or right, going up and down hills, etc.  The majority of road racing events are on dedicated closed courses like Mid-Ohio, Road America (in Wisconsin), Watkins Glen (in New York), and Laguna Seca (in California).  Others are held on road course layouts set in the infield areas of famous large oval tracks like Daytona, Lowe's (Charlotte), Phoenix and California Speedways.  A few events are held each year on temporary circuits on city streets, public parks and airports.  Club Racing is the amateur program for road racing within SCCA