REGISTRATION IS OPEN FOR THE NOVEMBER 3rd EVENT, "It's About Time".
This will be a new experience for us in GTA rallies, where scoring is primarily based on your ability to navigate the route twice at a consistent time. Questions related to the theme of the event will provide additional scoring opportunities. There are no prescribed speeds you must adhere to. You can set your own pace – you just need to be consistent from one run to the next. You will not know where the timing points are located.
This is the last rally event of 2018 – don't miss it! Visit CincySCCA.MotorsportReg.com for links to the registration sites for all the Cincinnati Region events.
The October event had 7 teams participating. There was a tie for first place that was decided by a high card draw. First-timers, Jason & Heather Taunton drove up from Nashville, Tennessee, and took first place honors. Lee Grimes & Loretta Workman were second. Both teams had perfect scores. Jim Knepper & Joy Bond were a very close third. EB Lunken & David Vornholt, frequent participants, as well as 3 teams of newcomers rounded out the field. Thanks to Gordon & Teresa Benson who set the event up and dealt very efficiently with the last-minute road closures in Aurora.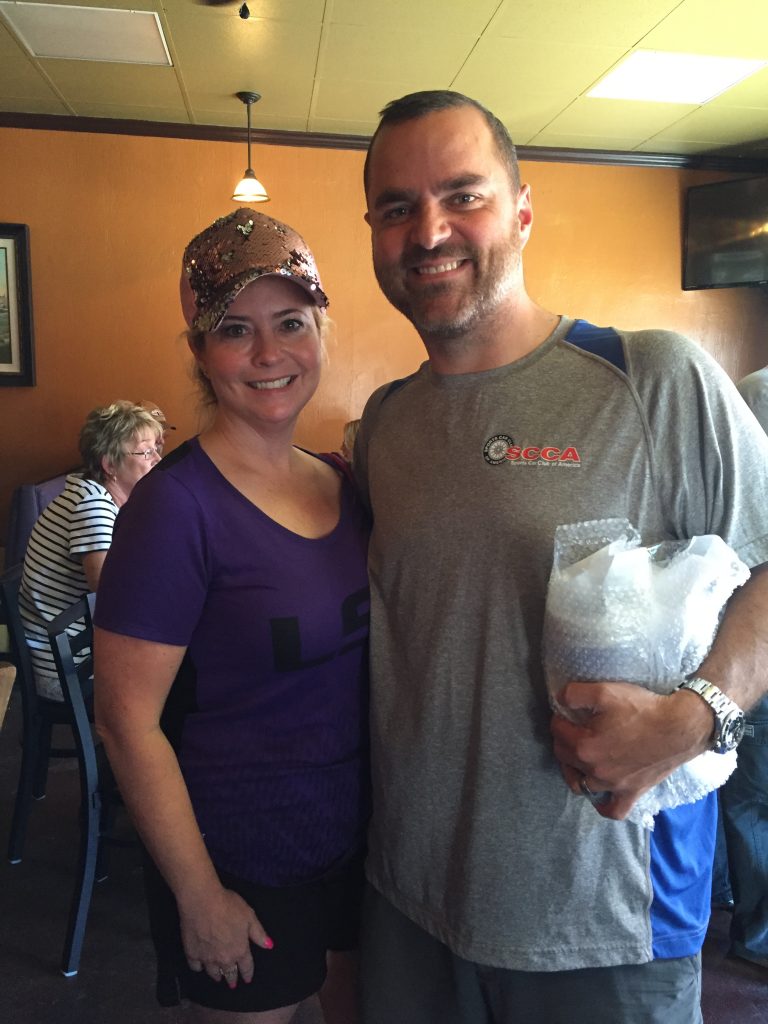 If you need to be paired up with a running partner, let us know and we'll do our best. Our rallies always end at a location disclosed before you start your drive and is always a family friendly place with food and adult beverages available.
For those new to the sport, Road Rallies are run on public roads at legal (sometimes brisk) speeds on a variety of roads. Route instructions can be challenging but if you are careful you will NOT get lost. Any street licensed vehicle capable of accommodating a driver and a navigator who can communicate safely (so probably not a motorcycle) from a smart car to a pickup truck are eligible and kids are welcome. Penalty points are given for incorrect answers to questions that can be answered by making observations along the route. Low score wins. Awards are presented for each event and points are assigned based on finishing position to determine a series champion.
We are always happy to hear any ideas you have for a fun drive. Contact me to volunteer or if you have questions.
Christy Graham
Road Rally Chair
roadrally@cincyscca.com or
CincySCCARally@yahoo.com
513-658-4677