Points Event #6 is in the books, only two points events left and four total until the 2019 season is done. I'm writing this on Labor Day Weekend, the unofficial last weekend of summer 🙁 while watching the movie Airplane! I blame Ben, even if I am guilty for introducing him to it before. Okay, back to the topic though…
Points Event 6 was our biggest event we've had at Traders World, we had 176 entrants, were able to get everyone five (5) runs, 901 total, and were done just after 4:00. The closest race was in STX where Maxwell Rooney in his Civic Si was able to hold off Logan Geyer in his BRZ by a mere 0.042 secs. Next closest was in our 29 member Novice-S class where Matthew Fuller held off Brent Tritch by 0.073 secs. Fastest time of day went to the SS class NSX piloted by Joel Zeller over Danny Popp in his CAM-S Z06 Corvette. On PAX, the top two times went to the NSX with Zeller and Rindler 1 – 2 over Danny Popp in his Corvette, Myke Dziengel in his STi, and James Elliott in his Corvette. Great event on a challenging course based on a design submitted by Tact Takagi. Thanks again to our committee for making the Cincy events so great!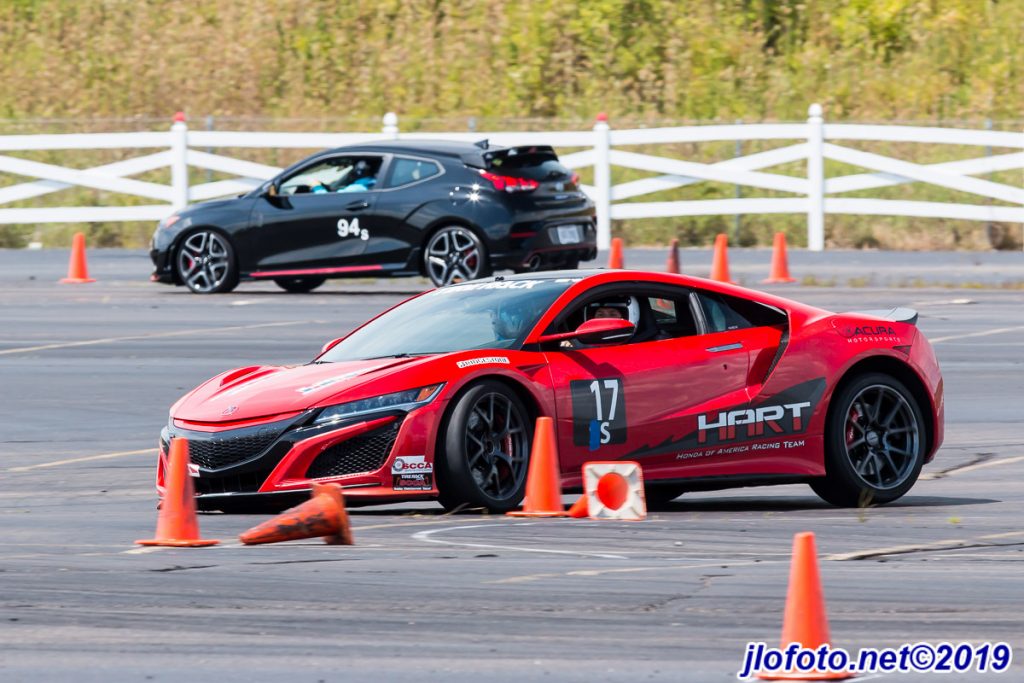 Next up is a Great Lakes Division Solo Series event on Saturday, Sep 21 followed immediately on Sunday, Sep 22, by our points event #7 (also count was Divisional event). You can run either day separately or run both, have twice the fun, and get a $10 discount. Register early as these are likely to hit our entry cap too. Last event hit the cap on the Tues before the event and we had 196 entrants including those on the waitlist. If we have hit the cap before you register, please register on the waitlist as this really helps the registrars on the day of the event.
Year to Date Series Points are provided on our website. Your best five (5) events count toward year end points in class and you need four (4) events to qualify. That means all you entrants who have only made two (2) events this year, you could still get in the running for a year end trophy…
CincySCCA.com/autocross/solo-schedule/
Again, thank you everyone for helping clean up after the event. Remember, please DO NOT STACK the grid cones and the ones which separate paddock from course as Traders World allows us to leave those in place all year and saves us lots of set-up and teardown time!!!
Thank you!
Kent