Okay, got a bonus day to submit my Feb solo report given its a leap year, good thing I plan so well and have plenty of time to submit… 8 hrs and 13 min before I'm too late… 🤦🏼‍♂️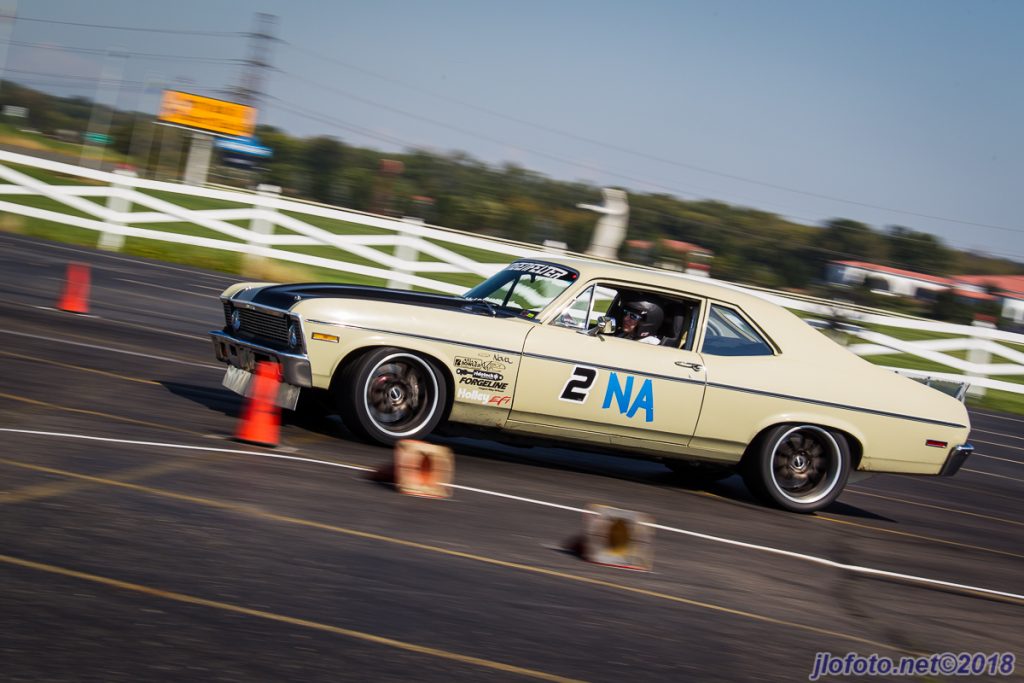 I digress, welcome to the 2020 Cincy Region SCCA autocross season!!! Well almost, it's only 35 days until our first event! Lots of things are already happening to make sure we are ready by the time that event comes around.
Of course we had the 2019 Year-End Cincy Awards Banquet back on Feb 1st. If you earned a trophy but were unable to attend, contact me and I'll try to make arrangements to get it to you.
Next, we had a solo committee meeting last week to firm up the committee positions and make plans to make 2020 even better than 2019. Lots of little details, too much to bore you with, but we are back at Traders World this year with what should be an exciting year with lots of great events and things to make it even better for you, our entrants!
Next up, a trailer cleaning/organizing party in mid March. Let us know if you want to join us and help!
Back to our upcoming events. First is the Great Lakes Division SCCA Spring Training event in Fort Wayne on March 8th. Highly recommend this for anyone wanting to become a solo safety steward, a jr kart steward, or learn more about organizing SCCA autocross or other programs SCCA offers. Our first Cincy event is our SCCA Starting Line event on Sat, Apr 4. If you are new to SCCA and autocross, the Starting Line is a great way to start with many bonus goodies besides the great instruction. The Starting Line is followed by a Fun Event on Sun, Apr 5. Those two events are quickly followed by a joint Test and Tune event with the Miami Univ. Motorsport Club on Sat, Apr 25, and Points Event #1 on Apr 26. The next weekend is our Evolution Performance Driving Schools with Phase 1 and Phase 2 schools on Sat and Sun, May 2 and May 3, respectively. Sign up now, spots go quick for these schools! If you look over our schedule you'll see we have many more events planned this year!
2020 Cincy Solo Schedule (and the Area Schedule at the bottom of the page):
CincySCCA.com/autocross/2020-solo-schedule-results/
Registration for ALL Cincinnati Region Events:
CincySCCA.MotorsportReg.com
*Solo Registration usually open 4-6 weeks prior to the event date
*Solo Registration Closes 10PM, 2 days before the event date (Friday 10PM for Sunday Events, Thursday 10PM for Sat/Sunday Events.
Great Lakes Div SCCA Spring Training:
www.MotorsportReg.com/events/gld-spring-training-2020-ramada-plaza-scca-great-lakes-division-795622
Starting Line:
www.MotorsportReg.com/events/startingline-cincinnati-traders-world-scca-national-starting-line-330923
Evolution Driving School – Phase 1:
www.MotorsportReg.com/events/evolution-performance-driving-school-phase-one-traders-world-west-parking-207623
Evolution Driving School Phase 2:
www.MotorsportReg.com/events/evolution-performance-driving-school-phase-two-traders-world-west-parking-081776