While we all anxiously wait for our solo season to start, please consider applying for an SCCA Annual Waiver.
By applying for an annual waiver, you will receive a membership card which lists your annual waiver on the back meaning all you need to do is show us your card at the gate – you no longer need to sign the waiver each time. It will help us keep social distance, and also speed up the process at the gate significantly.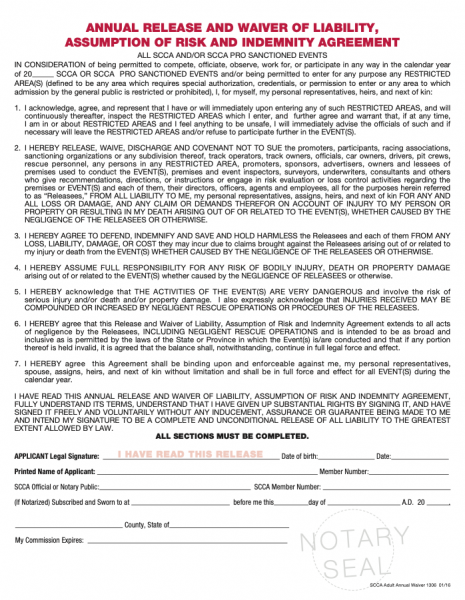 You can download the Annual Membership form from here:
SCCA Adult Annual Waiver 1306-01-16 (Current as of 04/21/2020)
Or, by log in to your account on SCCA.com, and go to File Cabinet from the left side column, then scroll down to the Waivers section to download the latest version.
*The annual membership form may be scaned and emailed (membership@scca.com) to SCCA. (You can also snail mail it.)
– Year must be completed in upper left corner
– Submitted in Color
– Signed, Dated by the member
– Witnessed by an SCCA Official (Non-Family member) or Notary Public
– Photo on file for the member (Selfie, NOT a car, dog or meme!)
**The Annual Waiver may also be submitted via Membership Renewal through an upload. SCCA National Office is working to add an "upload" section to the Member Account Portal, which is separate from the renewal currently.
*** Annual minor waivers are on a separate form, must be wet signed and snail mailed currently.
Please feel free to contact us if you have any questions!