It was a beautiful Spring Day….. Well maybe not so beautiful for the whole day, but it was a FUN day with 16 teams competing for top spot – actually 2 top spots, as half the field was first timers.
We did a good deed with each team contributing a book to a free library in Hanover Park.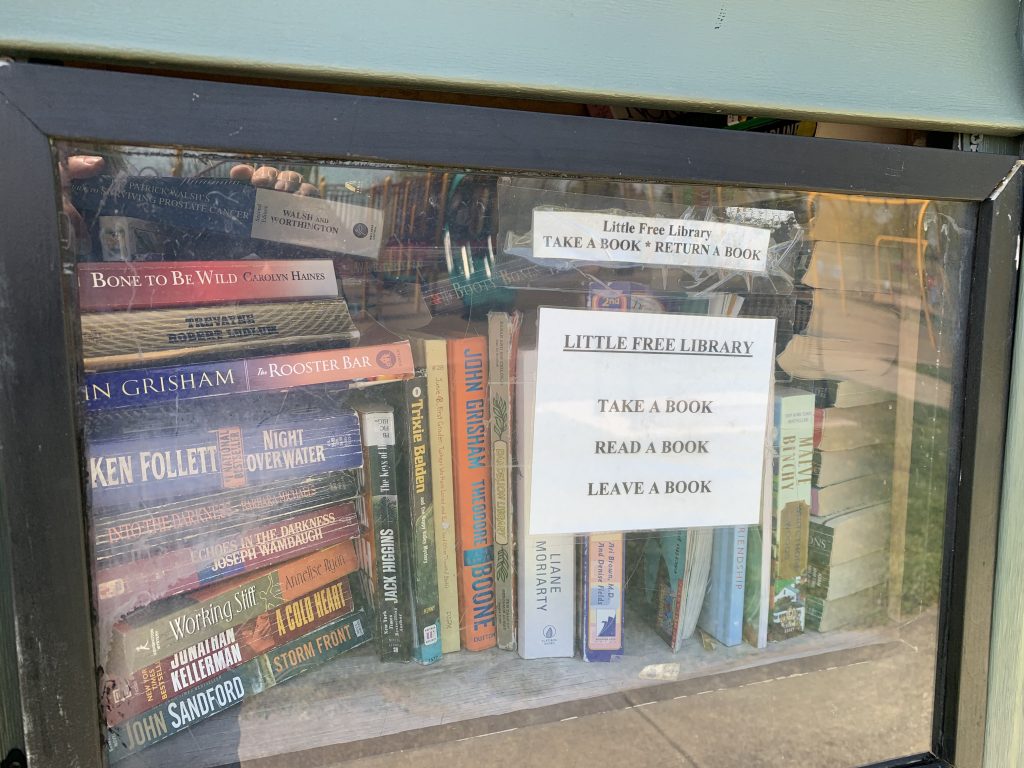 The Kise's prepared "Kindness Rocks" for each team to pick up at a point on the route. The rocks can be kept or hidden around town for others to find to brighten their day-it's in conjunction with "FairfieldOhioRocks", a Facebook group that Barb started during quarantine.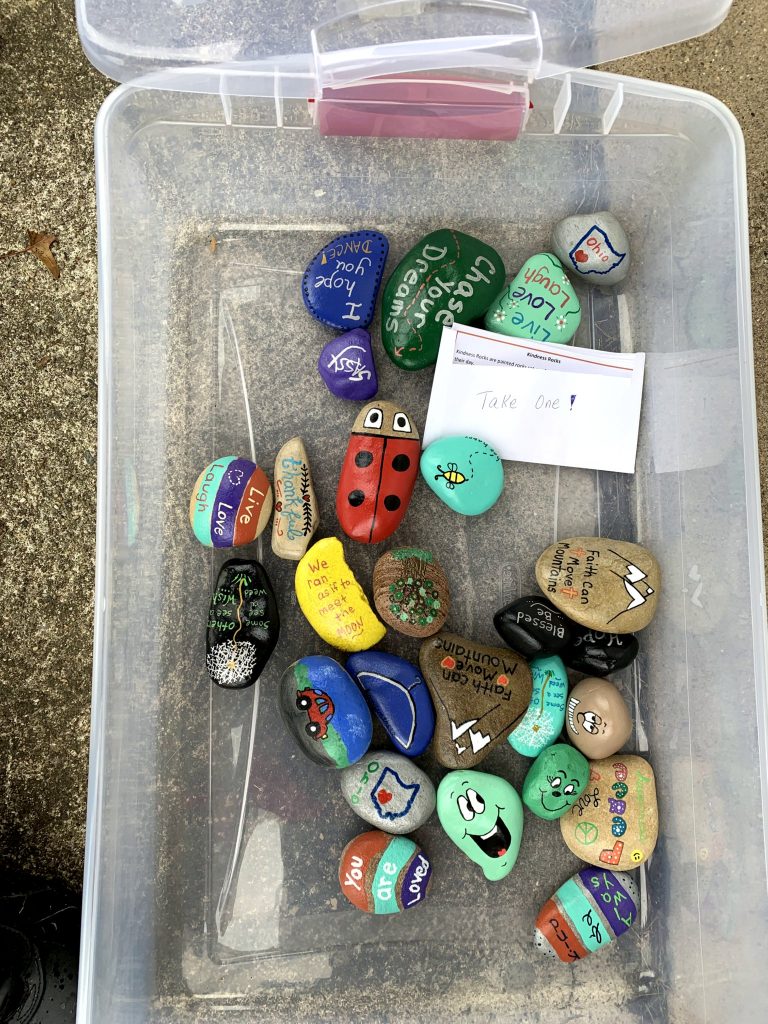 It was great to be able to socialize at the end of the event. The results can be found on the CincySCCA.com website.
Registration is open for the second road rally of the season, Saturday mid-morning May 8. The rest of the (tentative) dates are June 12, August 14, September 11, and October 30. This rally will be an observation and mileage accuracy 100-mile drive thru Kenton County, Kentucky. We will be meeting at an undisclosed location at the end of the rally for some socializing. You don't have to be a member to participate in this kid friendly event. Registration is strongly encouraged at CincySCCA.MotorsportReg.com.
Gordon Benson
Christy Graham
roadrally@cincyscca.com or
CincySCCARally@yahoo.com
513-658-4677