By Nathan Roberts and Shari McCoy
The 2016 season is now in the books and not one to be soon forgotten. While our region hosted a number of amazing national events and a divisional, we also had a fantastic regional season as well!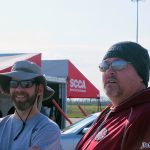 Some of our most hotly contested classes were our open classes. Street Touring Open saw a slight drop in attendance this year but no shortage of great racing with Tavis Spencer holding off Myke Dziengel, although throughout the season Myke kept the pressure on but was never able to capitalize.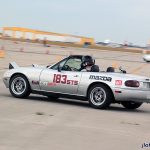 Kent Weaver, Joe Eglseder, Colleen Cabe, Ralph Hartmann, Crissy Weaver, Ken Marcotte, Steve Carey, Robert Clark, Robert Armstrong, Mike Wolf, Claire Frimming, Obren Williams, Kumar Viswalingam and Tim Viars all took home year end wins in their respective classes.
F Street was a hard fought battle all year long with Krzysztof Zielinski, Steve Munday and Max Mischenko all trading blows throughout the season, with the win finally coming down to Krzysztof in the final races of the season.
Street Open was more one-sided with Jim Zeisler taking home a perfect 500 point season leaving the fight for 2nd down to Nathan Roberts and Aaron Gastrich with the score not being settled until the final race.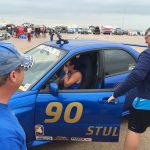 Outside of our region events we are very proud of Crissy Weaver taking home a Solo Nationals win in STUL out in Lincoln, Nebraska, fighting off rainy weather and a deep class of competitive cars and drivers!
Overall we are very pleased with how the season went and sad to see it come to a close. We want to thank everyone that came out, had a good time and lent a hand!