OVR RallyCross Point Event #5, Aug. 26, 2017
A Couple of batches of new kittens welcomed the excitement of 50 competitors during August RallyCross at Bitzer's Farm.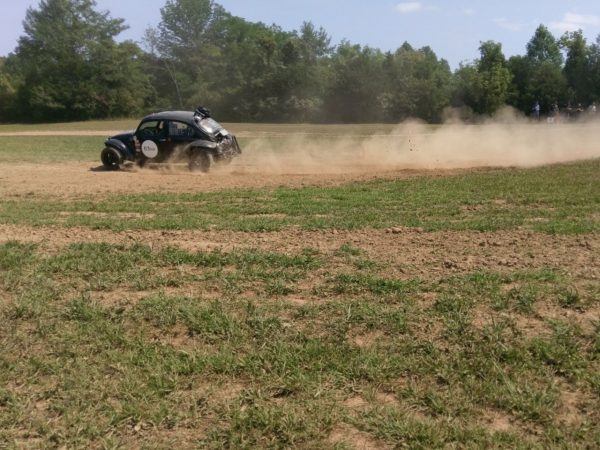 In stock all-wheel drive:
1st Place winner Jermiah Johnson opened up a 9 second lead over John Voegeli followed by duane Simons, Michal Hareson, Michael Hensley and Michael Holland.
In stock front: (race of the day)
1st place winner Andy Buehler bested Jeff McGee by 2.17 seconds followed by Brian lynch only .343 of a second behind him.
In Stock Rear:
1st Place winner Nathan Roberts finished convincingly 34 seconds ahead of Ryan street and tyler baumet.
In prepared all-wheel drive:
1st Place winner Zb Lorenc overcame the charges of Orion Fairman, Kyle Krietzer and Kirk Davis.
In prepared front:
Winner Pete Remner outran the Dodges of Mathew McGee and Alex Ashbaugh followed by Sidney Scott, Logan Waller, Mike Buehler and Donna England.
In Prepared rear:
1st Place went to Tavis Spencer over Mike Cessna, Chase Heikkila and Luke Seckman.
In Modified all-wheel drive:
1st place with the fastest course time of the day went to Lothrop Withington IV followed by Jeremie Snyder, Joshua Zortman, Richard Hopple, Jacob Sanor, Trevor Taylor and Zachary Sanor.
In Modified Front Wheel Drive:
Winner Matthew Taylor overcame John E England, Tim Spellman, Lori Rensing and William Ehrman.
In Modified rear wheel drive:
Winner Evan Arthur bested john w England by .763 of a second followed by Ryan Miles, Tact Takagi, Alex Aeschbury and Zach Harris.
In Exhibition Class:
1st place honors went to Daniel Shea followed by Jesse Young, Ben Andrews, Josh Sharp and Tyler Moser.
A Big Thank You To Reghan, Amy and Steve for Keeping everyone watered and fed. And the good folks from OVR for hosting another great Event. Also WOR and Cincy regions for their continued support!
Our next event will be pe #6 on Sept 16 with a night of camping and fun and followed on Sunday Sept 17 with a makeup event for PE #1….
Look forward to seeing everyone there!!!