The 2018 solo season has started! – Okay, it started off with a fizzle but at least we ended April with a bang! Our first event, a fun (non-points) event scheduled on Apr 20 ended up being cancelled due to absolutely frigid conditions. Basically we had to make the decision the potential fun just wasn't worth the safety/health risks to the competitors or property. Whereas it was disappointing to need to cancel it, it was the right decision.
Starting Line – Two weekends later we followed it up with a return of the Starting Line event on Apr 21st and our first points event of the season on Apr 22nd. The Starting Line event was a huge success and I heard nothing but compliments on not only how well it was run by the Starting Line staff, but also what a great benefit it was to the 22 entrants who took the school. From all accounts, this was great so we will go back to planning on it being an annual event for us after skipping last year breaking in the new site.
Apr 22 Points Event #1 – We had a huge turnout for our first event. Last year we kicked off our season with 133 entrants, this year we had 145 after having nearly 160 preregistered (125 cap with approximately 35 waitlisted) as of Saturday. When Sunday dawned, we still had first car off within a couple minutes of our 10:00 scheduled start time and were able to get everyone 5 runs on a fun, challenging, albeit shorter than normal course. The Novice Class was once again the largest class with 22 novices in a wide variety of stock and street touring prepped cars barely edging out Street Open with 21 entrants and Pro with 20. If you want to better yourself and have strong competition, the index classes are very popular and a must. In Novice, Danny Gravett came away with the win over Hao Ma and Scott Fasse, with the six trophy winners separated by just under 1.4 secs. In Street Open, Jack Burns took the win over Tact Takagi and Terry Prand with the top seven (7) separated by under 1.0 secs. The closest margin of victory was in CAM-C where Mark Parsons edged Wayne Furr by 0.032 secs for the win. We released our "Beta" version of the live timing during the event and it went over very well. (The Live Timing Results are unofficial and may be changed. Please see our Schedule/Results page for our Official Final results.)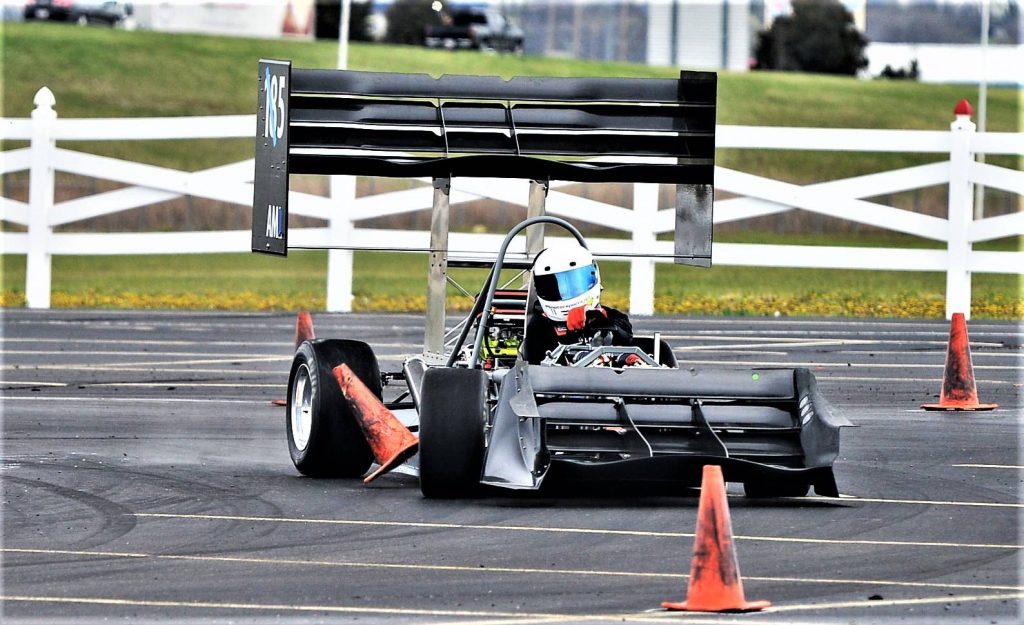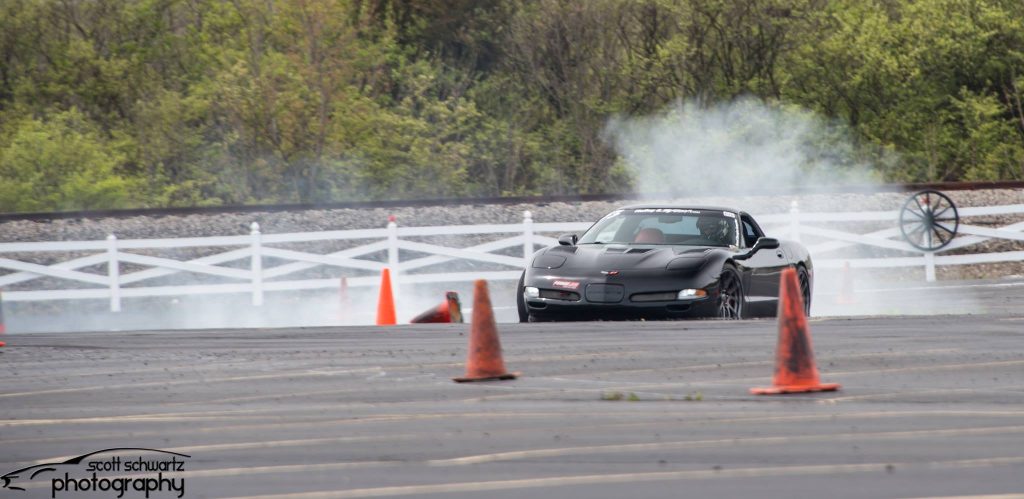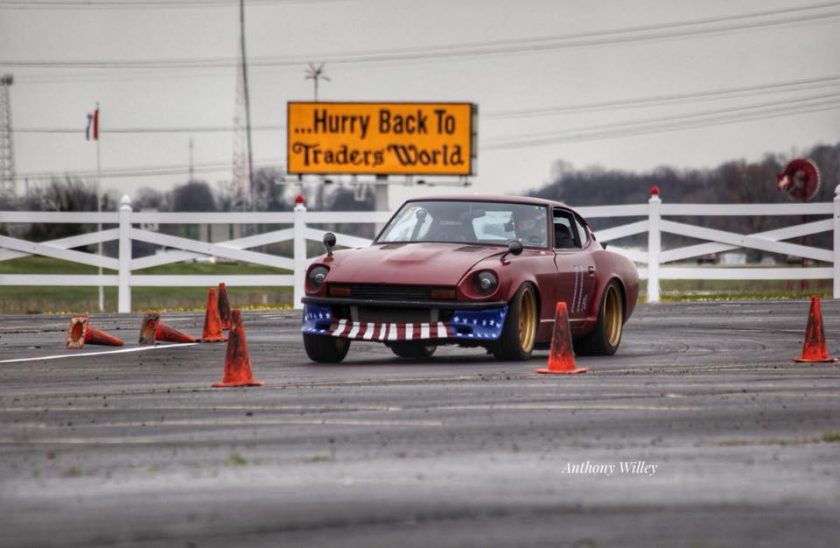 Photos Courtesy of Brian Behringer, Scott Schwartz, and Anthony Willey
Event improvements – A lot of off season work by the solo committee went into making this event and hopefully the season go well with the goal of getting everyone more runs, get out at a reasonable time, and making it a better experience for the entrants and their friends/family. We instituted changes in paddock, grid, and registration; re-instituted annual tech; bought new timing equipment, P/A wiring/equipment, and new cones; performed an extensive trailer rewire/rework, got new Bosch P/A speakers; changed to MotorsportReg for registration, and instituted live timing among other things. (See the Live Timing Link (under Autocross menu) on our website and a post on Facebook.) Unfortunately we were unable to provide the typical course map handouts for everyone, but if that is the worst thing think we did pretty well. I've listed the solo committee members below, please be sure you tell them thank you next time you see them.
Coming up in May – We have the Evolution Performance Driving School Phase 1 and Phase 2 offerings on May 5 and 6 respectively and our Second Points Event on May 20th. The Evo Schools are preregistration only and already have 34 and 30 entries listed which is a very good turn out and may have already hit cap. These are extremely good schools, if you weren't able to hit one of these there are many others all over the country as well as probably here again next year. For the May 20 event, please make sure you preregister early so you do not miss the cut if we hit capacity again.
Solo Committee
Course/Equip
Robert Clark
Grid
Glenn Ellerbe
Novice
Ryan Street
Paddock
Claire Frimming (was Tavis Spencer)
Registration
Shari McCoy
Safety
Myke Dziengel
Tech Inspect
Jim Zeisler
Timing/Scoring
Tim Sholar & Bryan Schafer
Waiver
Tact Takagi
Worker
Nathan Roberts
Support Team
Jo Dziengel, Chris Howell, Tom Mills
Kent Weaver
Solo Chair