We are now offering the Speed Waiver at our Solo events.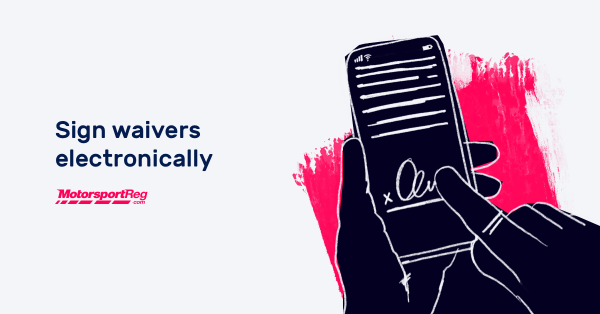 We have a great success with the Speed Waiver at our Point Event #4 on June 21st. Thank you for those who tried it out, and hopefully you enjoyed the simplicity and quickness at the gate, as much as we do!
When you register for our Solo event (We are hoping to expand this to our other programs in the future), you will find the link to the speed waiver under "Waiver" section of the registration page, as well as on your confirmation email. The Speed Waiver will only be available two weeks prior to the event date. We will send out a reminder email once the Speed Waiver for the event is available.
Once Speed Waiver for the event is opened, please visit the link you received, and complete the sign up process. (You will need a Smartphone with Text/Data Plan – Fee may apply)
You will then be provided a screen that looks like your photo ID, and also a text message with the link to the page.
On the event day, you need to open the page (or screen shot works as well), and show to the waiver staff at the gate, and receive a wristband.
This will reduce the time it takes at the gate as you will no longer need to sign the paper waiver at the gate.
Please be prepared before you arrive to the gate, so that you are ready to show us the screen shot or waiver page.
Annual waiver is still available through SCCA, and if you do have one already, there is no need to sign the speed waiver.
We will have the paper waiver available at the site as well.
If you have any questions, please feel free to contact us.