I made the first part of this as a post a week ago or so after our last points event but feel it's worth repeating.
I want to take this moment to say "Thank you!!!" to all the entrants and your family/friends who made this season not only possible, but in my opinion, very successful. Thank you!!!
It certainly started off shakily with COVID-19 constraints where we weren't confident we would even have a single event. As the state started opening things back up, working closely with the city, the police, and county health dept. we were able to host our first events on Jun 6/7 – a mere nine weeks later than planned. Of course we had to tweak how we did things, like pre-register prepay only, no loaner helmets, online SpeedWaiver, masks, gloves, hand sanitizer, "water boy" position, etc. – some which may become permanent as they worked so well and some of which I hope go away period. With all your help in practicing social distancing, wearing facial coverings, etc. we were able to complete our 2020 season successfully with all eight (8) points events (incl two make-ups), a T&T, the Southwestern Ohio Autocross Challenge, a Novice 101 school, and the Great Lake Solo Series events.
I also want to personally thank the Solo Committee for all your help in crafting this season, volunteering your time, making it happen, and having it go so well. Without you it wouldn't have been so successful. Thank yous go out to:
Anthony Bodnarik, Rob Clark, John Custer, Jo Dziengel, Myke Dziengel, Bill Hughes, Nick Isaac, Nick Maludy, Shari McCoy, Tom Mills, Mark Minge, Terry Prand, Nathan Roberts, Dan Steele, Tact Takagi, Glenn Thompson, Jim Zeisler, and Krzysztof Zielinski.
Thank yous also go out to others who are not on the committee but also volunteered their time working hard to making this go well, such as: Nicole Clary, Ashley Ervin, Christian Moist, Danny Popp, Ben Weaver, and a few others I'm sure I'm missing and will kick myself for not remembering once I post this.
To step back a bit, we had two events in Oct to end the 2020 Championship points season. First was Points Event 8, normally the last points event of the season. We had 156 entrants and were able to get everyone five runs. Unfortunately for those running fourth heat the r-stuff came about an hour earlier than forecasted so both they and the course workers had less than favorable conditions to say the least. The course was not a "normal" course for Traders World as it had a near counter-clockwise loop off the start, a fast-flowing set of three cone walloms along the back, and two big 180 sweepers to the finish. Thanks go to John Custer, Jo Dziengel, and Tact Takagi for the inspiration. As far as results: the top 3 cars on PAX were all Hondas (Chris Rudy, Dave Rudy, Jack Burns); the top 7 on PAX were DS, GS, and CS; and top raw time went to Kumar Viswalingam in his SSM Miata. Closest battle was in the 10 entry CS class with Shari McCoy edging Charles Totten by a mere 0.012 secs.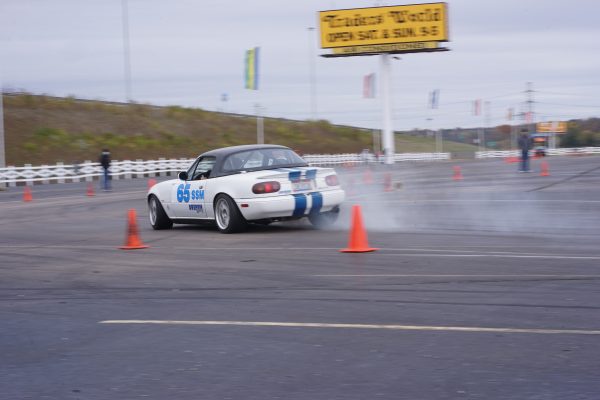 Our last points event was originally intended to be a fun event but instead became a make-up for Points Event 2. This one had 157 entrants braving the cold weather for one last dance. The course finished the season with another great albeit atypical course, this one a vision (hallucination) of Danny Popp's which seemed to favor those who enjoyed 180s. In this case, the top ten (10!) cars on index were street class cars (HS, DS, and HS) with Chris Rudy edging out Jack Burns and James Rector (the lone HS car in the top 10). The top five in raw were headed by Paul Curley in the borrows LS powered FRS of Joel Spitsnaugel, Marshall Reinert setting the time to beat in the first heat and holding until the fourth, Terry Prand in his STU Golf, Bill Hughes in his new CAM-S Corvette, and Austin Adams in his SSM Miata. In class battles, there were quite a few where the margin of victory was 0.103 secs or less, such as SSM, STX, SMF, CAM-C, Novice All Other, Street Open, and Pro. However, the closest was the battle of the Matts in STX where Matt Fuller edged Matt Davis by 0.010 secs.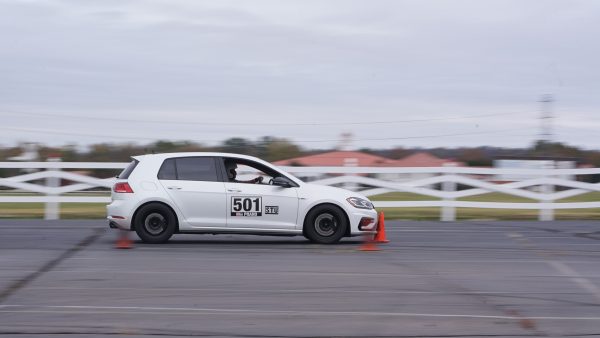 Now, onto new stuff:
IFF (if and only iff) the weather is nice and we have enough entrants, we have added a year end fun event for next weekend on Nov 8. Registration is open, hopefully the weather is great!
http://cincyscca.motorsportreg.com/
Year end points are posted and should be updated soon with final trophy positions indicated. Stay tuned, but here's the link. Congrats to all! Not sure what the year end trophies will be, one year they were plaques with embossed pictures of the competitor's choosing with 3D add-ons, one year it was a choice of jacket or duffel bag, last year it was a cool wooden/plexiglass trophy. Open to suggestions.
http://cincyscca.com/autocross/2020-solo-schedule-results/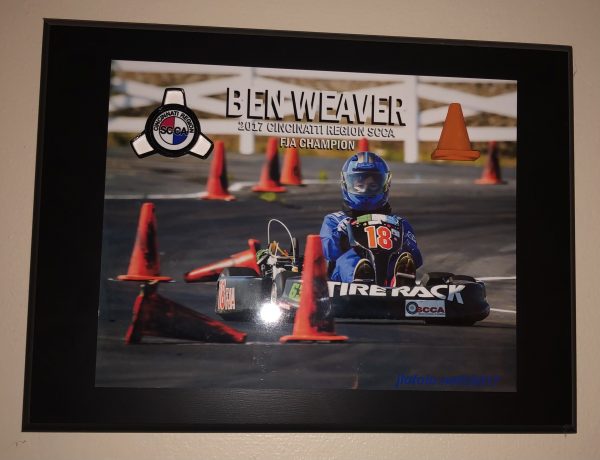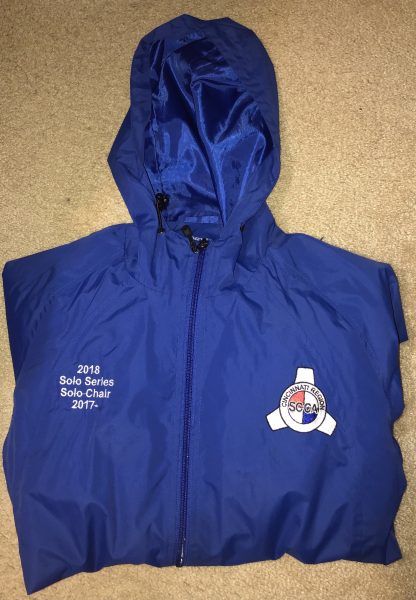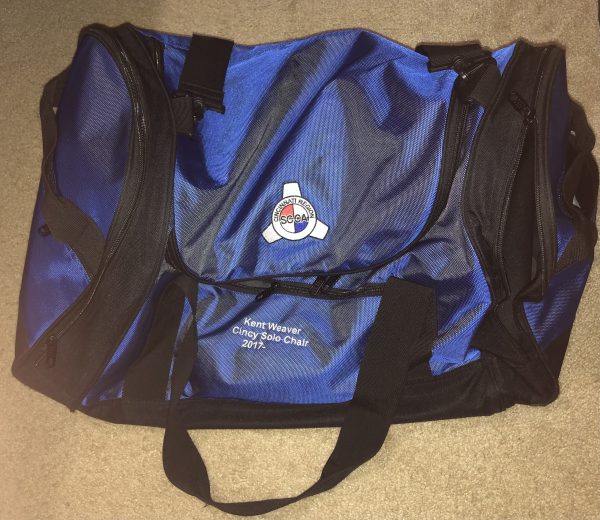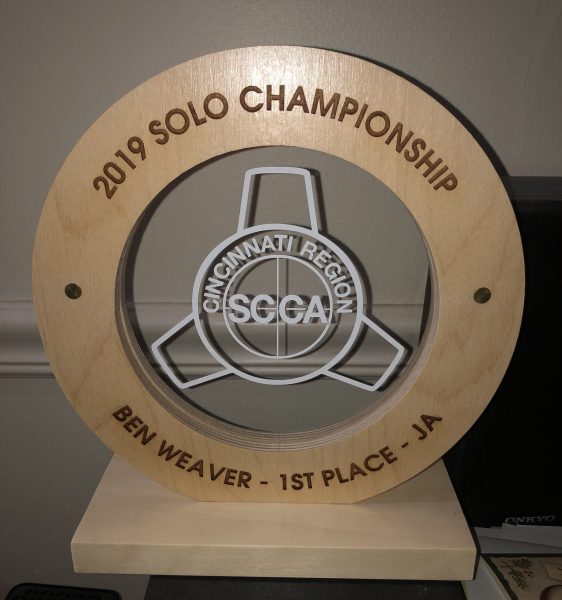 Thoughts for next season.
As many of you have seen, we are likely to establish sound limits next year to address the many complaints we've gotten over the past couple years and protect our fellow competitors hearing. We measured sound levels at our past few events and posted them for full disclosure so no one feels targeted. No idea what the sound level will be but due to the site geometry and higher ambient noise levels it will be higher than the standard SCCA levels. If we can hold the fun event we will measure sounds there too if possible.
There will also be many other behind the scenes improvements you may or may not notice like probably a different timing software.
The 2020 season, although certainly unique has been a lot of fun. I can't wait to celebrate this season at the Awards Banquet on Feb 1st and for the 2021 season!
Kent Weaver