The 2021 Solo Season has begun!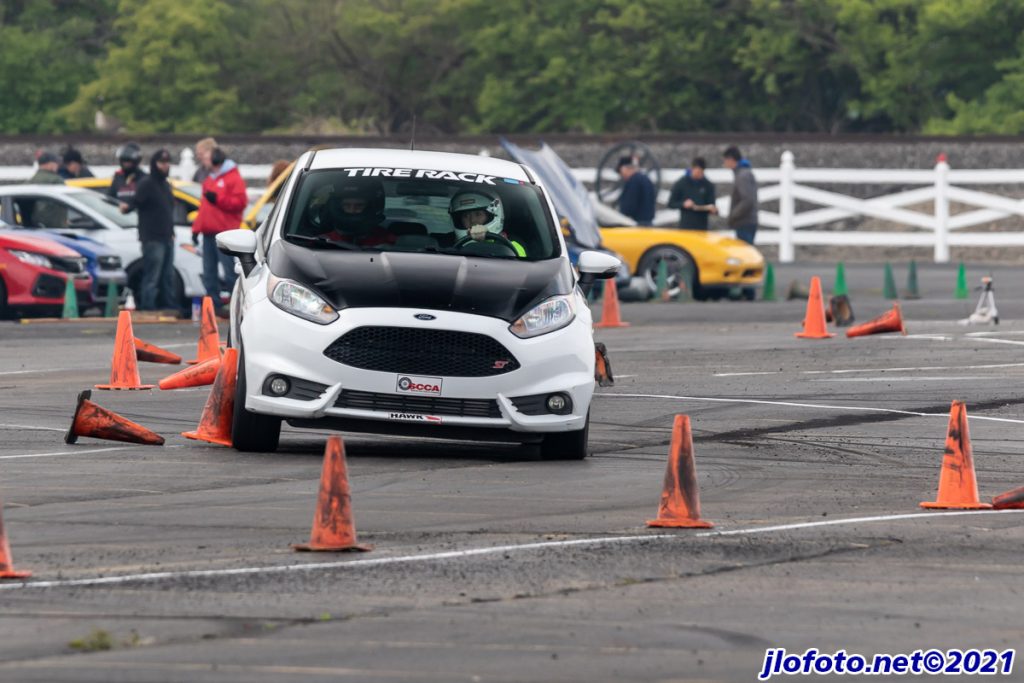 Apr 10/11 Test & Tune / Spring Fun Event 1
Our first two event weekends are in the book! We started out with a limited-entry Test and Tune (T&T) on Apr 10 followed by our first Spring 2021 Fun Event on Apr 11. The weather really didn't cooperate as it was wet and/or cold, but we had 50 entrants who braved the weather on the 10th and 138 on the 11th even though both events were well over their registration cap limits leading up to registration closure. All in all, it was a good two days of learning (relearning) and competition, a good way to shake off the cobwebs and meet up with friends it seems like forever sine we saw last. As April 10 was run as a true T&T format, there were no times posted. Sunday was run as a fun event with 138 entrants using our standard four heat format and established the initial basis of our four heat system to be used the rest of the season. Run/Work will follow the same basic pattern with the same basic classes together, but it will shift one later each event (exceptions may be made as required for number of entrants, classes, critical work assignments, etc.) Everyone got five runs in an attempt to get dry runs for all but it didn't quite work out that way.
The closest competition was a battle of the Mustangs in CAM-C where Krzysztof Zielinski edged out Ron Schoch by a mere 0.025 seconds. CAM again set the tone with 28 entrants, and the largest class was the highly competitive Street Open with 17 entrants followed closely by CAM-S with 15 entrants. I'm happy to report the Novice Classes are starting to make a comeback now that we have single assignment loaner helmets with nine (9) in Novice Street led by Christina Harp and five (5) in Novice Modified led by Zachary Eavers. Joel Zeller battled Jason Rector, both of HS for the top two PAX times. Results are posted on our website.
https://CincySCCA.com/autocross/2021-solo-schedule-results/
Apr 24/25 Spring Fun Event 2 / Points Event 1
Spring Fun Event 2 – Our second event weekend came up very quick after the first, seemingly didn't skip a weekend even though it really did. Again, the weather wasn't real cooperative as rain was forecast for Sat in what looked like it would be a real soaker and cooler temperatures all day. Due to the forecast, we only ended up with 70 entrants on Saturday (down from over 100) and as a result chose to run it as a Test & Tune format. As it turned out, the rain arrived half-way through the day Sat making for a cold and wet day where times in the wet were lucky to be within 5 – 7 seconds of the dry times, but many of the entrants had eight or more runs. Still a definite learning experience as you never know what the weather will be like for the points events later in the season. The closest battle was again in CAM C where this time Max Mishcenko edged Krzysztof Zielinski by 0.002 secs. CAM again had a large contingent with 17 entrants between the three classes and CAM S had the largest class with 10 entrants. Results are posted on our website. https://CincySCCA.com/autocross/2021-solo-schedule-results/
Points Event 1 – For Sunday, our first points event, we had 197 registered (with a cap of 160), determined we could let in 180, and ended up with 175 entrants after all was said and done. The weather stayed dry, but was cool/cold throughout most of the day with the sun finally coming out late enough to give many their first sunburn of the year. With worker change-overs on the fly, and everyone's cooperation being on time and ready, we were able to get everyone six (6) runs and be done running by 4:15 on what was described as a fast, fun, yet technical course where one had to really thread the needle. CAM continued to have a strong contingent with 40 entrants (of the 175) between the three classes and the single largest class of the event was CAM S with 24 entrants. The closest battle was in CAM T with Nathan Popp edging out Brian Coney by 0.135 secs in their very different but very fast Camaros. Novice classes continued their comeback with Novice Street being led by Louis Brinkman in his Civic and Corey Pooler in his Focus ST. PAX was dominated by the Pro Class with 6 of the top 10 and the top 5 all being in Pro with Rob Clark and Robert Pendergest in Rob's C8 bookending Dave Montgomery in his Camaro SS 1LE. Unfortunately due to various delays, event trophies were not available for those who earned one, but will be available at the Novice 101 / Points Event 2 weekend May 15 & 16. Results are posted on our website. https://cincyscca.com/autocross/2021-solo-schedule-results/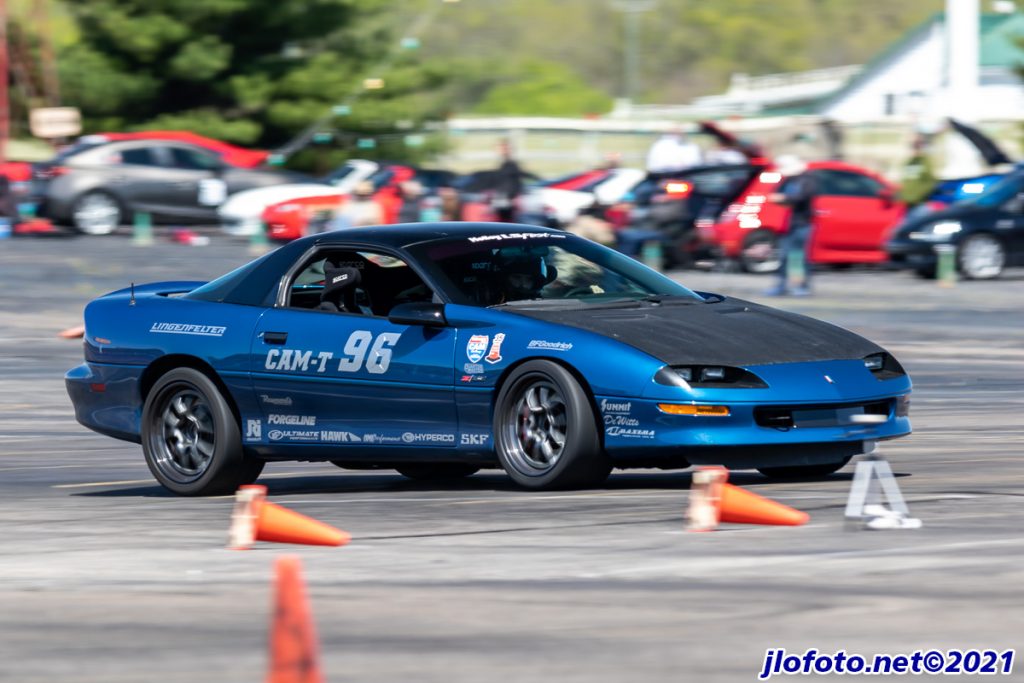 Upcoming Events
Novice 1010 School – I already hinted at it, but our first Novice 101 School is Saturday, May 15. Registration is open, but entries are limited so we can provide full instruction.
Points Event 2 – Registration is open for our second points event Sunday, May 16.
Random Reminders:
I have the 2020 Year End Solo Trophies for those of you who earned one and still haven't picked it up. Heck, I still have a few 2019 trophies too.
I will have the Points Event 1 trophies for those who earned one at the next event, May 15 & 16.
COVID – We are still under COVID procedures, please continue to social distance and wear a mask when you are close to others. Minor changes from late last year or this year: Passengers are permitted if both have face masks or full-face helmets with shields. We do have single driver assignment loaner helmets available.
Our events are popular thanks to you, please register early as we have been hitting the entry cap one to two weeks before the event. If when you register the cap has already been met, please go ahead and register on the waitlist. This will greatly increase your chance of making it in.
No charges will be made to your account until registration closes @ 10:00 pm on the Thursday before the event.
If you are registered and not going to be able to make the event, please cancel before Thur 10 pm so that others on the waitlist can attend. If you cancel after registration closes, there is no refund or credit toward the next event (exceptions apply) as you are preventing someone else from attending.
Please come to Tech Inspection with numbers and letters on your car. Numbers must be a contrasting color to the car and a min of 8" tall and letters 4" tall. If using painters tape for the first event or so, please use the 2" wide tape.
With the larger number of entrants, please follow the paddock guidelines so all can fit nicely (only large trailers/motorhomes along the building, trucks w/ up to 26 ft trailers in the middle, single cars in the front row or middle nose to tail.)
Sponsors:
Last but certainly not least, I want to thank the fantastic group of sponsors helping us make our program so successful:
Kent Weaver
Your Cincy SCCA Solo Chair