The Silly Season
Welcome to the silly season! July and August (and really September) are the crazy busy months for autocross and our Cincy members in the Midwest and Cincy Region is certainly a part of that. Since my report a month ago, we have held a Starting Line event, our fourth Points Event, and both a Phase 1 and Phase 2 Evolution Performance Driving School in July. In August we will have our second Novice 101 School and our fifth Points Event. All of these are worked around a busy schedule for many of us with the Bristol Summer Nationals (ProSolo and Champ Tour on July 1-4), the Toledo ProSolo on July 23-25, the Oscoda ProSolo Jul 29-Aug 1, Peru CAM Challenge Aug 6-8, Great Lakes Div Solo Series (GLSS) Events Jul 17-18 in Fort Wayne, GLSS @ Grissom ARB on Aug 14-15, Goodguys in Columbus Jul7 9-11, Motorstate Challenge Jul 15-17, UMI Autocross Challenge Jul 24-25, DriveAutoX @ Grissom Jul 31-Aug 1, etc… Whew, tough to keep track of it all unless you put it in your calendar. Thankfully, we have a link to the "Area Motorsports Schedule" on our 2021 Solo Schedule/Results page www.cincyscca.com.
Starting Line School, July 10
We had sixteen (16) students at our SCCA Starting Line school on July 10. The instructors did a phenomenal job instructing the new members on everything about autocross, improving the entrants driving skills, and introducing them to everything SCCA has to offer. Everyone I spoke with during and after the event were very happy with the results. Highly recommend looking up other Starting Line events across the country and signing up if you are new to autocross or wait until next year when we host another one.
Points Event #4, Jul 11
The weather forecast once again was horrible and unfortunately it delivered for the 145 of us who braved it and showed up anyway. To say the first and part of the second heat runs were wet would be an understatement. During course walks, we had to modify the course to avoid the lake which formed in the middle of the course where the drains just couldn't keep up with the storms leading to water easily 6-8" deep. Thankfully, the other lakes were in paddock or grid instead of on course. Even better, the drains did catch up and we didn't have the lake issue during runs. I have to give kudos to my team and the entrants, thanks to everyone's effort, we were able to give six (6) runs, award trophies, and offer an hour plus of fun runs in the dry and still be done by 5:00! The closest battles were in C Street, Pro, and CAM S. In C Street, Shari McCoy put down a runner on her fifth run to take the win over Tyler Fullington in his S2000 by the closest battle of the day, a 0.034 sec win. In CAM S, Marshall Reinert held off Jamie Elliott by a mere 0.036 secs for the win. Not to be outdone, in Pro Class, Nathan Roberts on the strength of his last run was able to edge out Rob Clark by 0.040 secs for the win. Nathan Popp pulled off the trifecta winning CAM T, having Top Raw Time of the Day, and Top PAX Time of the Day. Congrats to all!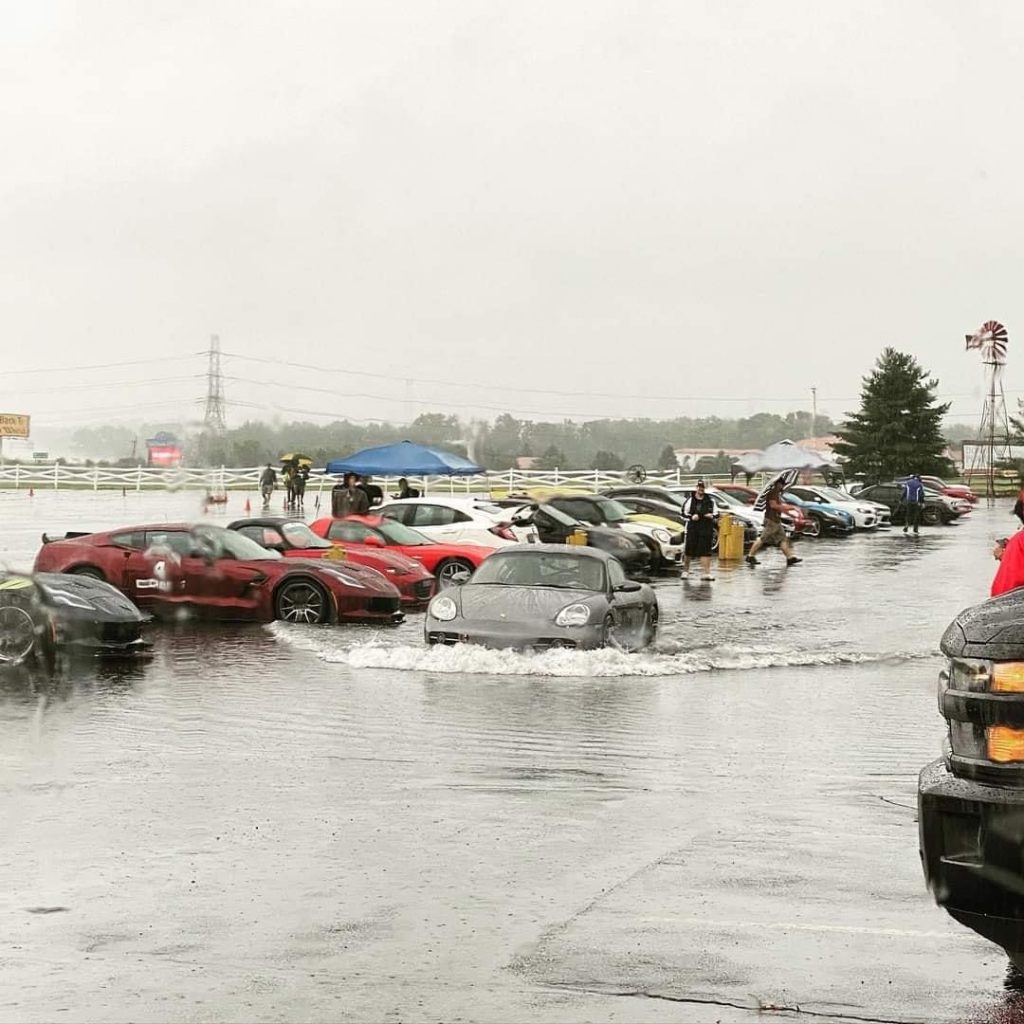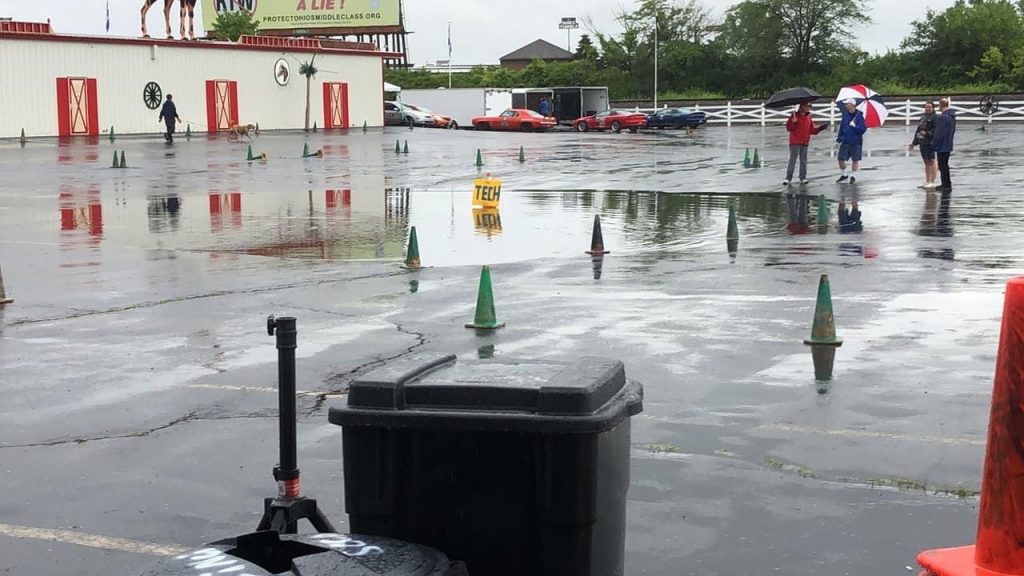 Evolution Performance Driving School, Jul 17-18
We had originally planned our Phase 1 and Phase 2 schools in early May, but those ended up being COVID casualties. Thankfully, we were able to find a place to squeeze them in the schedule for July 17 and 18. We had 18 students for the Phase 1 school on Saturday and 17 for the Phase 2 school on Sunday. If you have never taken one of these schools, I highly recommend them! Even if you have, they are fantastic refreshers to take again to help you break bad habits or realize where/why you aren't driving the car to its full limits. Even with the wet conditions early on Sat for the Phase 1 school, it was still a great help. Again here, everyone was ecstatic with the instruction they received from Robert Carpenter, Brian Burdette, and Bryan Schafer!
Upcoming Events
Registration is open for our second Novice 101 School and our Points Event #5 on Aug 21 and 22. Remember, registrations will fill quickly.
Support for one of our members
Lastly, I want to take a moment to offer a sincere thank you to everyone for their prayers and support given to Danny Popp and his family. This really should have been the first thing, because the solo family and friends are far, FAR more important than the competition aspect of any of the events which we get to enjoy. For any of you who may not have heard by now, Danny Popp suffered a stroke on Jun 29th. Stacy and Nathan responded quickly and got him to the hospital within 30 minutes of symptoms. Thankfully the doctors have said there is no permanent damage, but clearly there is a battle ahead for him and his family as he goes through the long process of recovery. Along that line, Danny reports "Get a little better EVERY day!!" I have silver or blue "10" stickers available at no cost if you would like to show your support. If you'd like to donate, there is a GoFundMe page set up at: https://www.gofundme.com/f/danny-popps-medical-expenses