Cincinnati Region SCCA is proud to once again offer this great event. On July 29th 2022 we will be having our Track Event and Time Trial at Mid-Ohio Sports Car Course.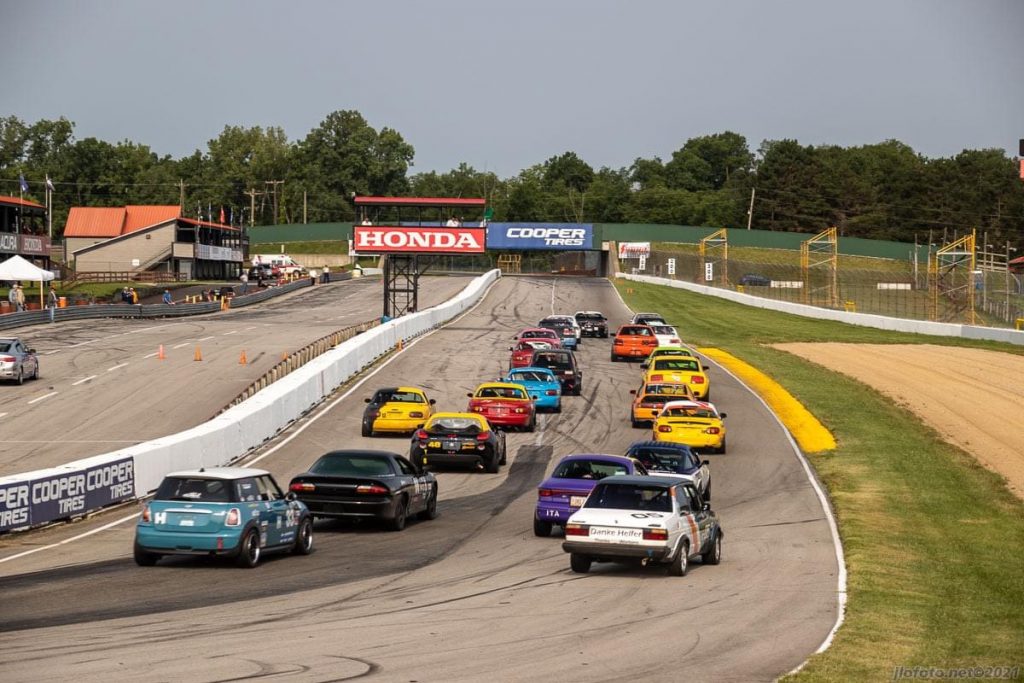 This is your chance to put yourself behind the wheel of your street licensed or solo prepared car on the beautiful Mid-Ohio Sports Car Course. There are two options for participation – Competitive timed laps held under the National Time Trial Rules for advanced drivers and our traditional Track Event for street and solo prepared caps, with groups based on track experience. Novice drivers will be paired with an experienced instructor to show you the ins and outs of road course driving at speed. The 2.258 mile Pro Course configuration will be used in the morning and the 2.40 mile Club Course will be used in the afternoon. No competition license is required for this event – just a state issued driver's license.
Time Trial groups(s) will have a practice session and a Time Attack session in the morning on the Pro Course and a practice session and a Time Attack session in the afternoon on the Club Course. Transponders will be available for a rental fee of $35.
* Successful completion of Friday activities will qualify advanced drivers to compete in wheel-to-wheel racing in a one hour bracket race on Saturday afternoon, regardless of competion license grade. (The car must meet the safety requirements and need a driver's suit.)
Stick around for the weekend and volunteer as an official race worker and earn a $25 rebate on your entry fee.
Cost for the Friday event is $240. You must be an SCCA member, but if you are not currently a member we will provide you with a weekend membership for $15.
YOUR CREDIT CARD WILL NOT BE CHARGED UNTIL REGISTRATION CLOSES
DRIVER COACHES NEEDED
Track Event Coach Eligibility: One must hold a current recognized competition license (SCCA, NASA, IMSA, FIA, PCA, BMWCCA, etc.) or have equivalent racing, time trial, or track day experience, which is deemed satisfactory by the Track Event Lead Coach. If you have any questions about being a coach please contact Bill Niemeyer at 513-678-6728 or via e-mail at niemeyer65@hotmail.com
Show your support for ALS, in honor of the late Judy Cowie, long time Cincinnati Region member and Corner Worker. Stop by garage 20 anytime before 3 PM to purchase a ticket ($1) or 6 ($5) for a Split-The-Pot drawing.
The link to registration is here:
Todd Cholmondeley IT/SPEC*tacular Track Event info on Jul 29, 2022 (976391) | MotorsportReg.com