Solo Report Time,
If I was a normal person, I would be either going out to buy dinner somewhere or starting to cook dinner as I have no leftovers, but no…here I am writing an article. Who needs food or nourishment anyway, less food = less weight = faster times, right? So unless you have been hiding under a rock, either you or a friend is headed off to glorious Lincoln, NE for the 2022 SCCA ProSolo Finale and/or the 2022 TireRack SCCA Solo National Championships. I'm one of those, so needless to say, things are hectic. Of course that also ignores the many of us who went to the other premiere events this time of year like the UMI King of the Mountain event last weekend or the Holley LSFest East in Bowling Green, KY.
TireRack SCCA ProSolo Finale & TireRack SCCA Solo National Championships – So, I will start with these upcoming events. The ProSolo Finale competition is this Sat – Sun and the Solo Nationals competition days are Tues – Fri, Sep 6 – 9. We have people running 2nd through 5th heats Tues/Wed and 1st through 3rd heats Thur/Fri. Out of the 1100 – 1200 entrants, we have eighteen (18!) Cincy Region members making the trek, so put in your ear buds and listen to us on the sololive.scca.com live timing and audio while you are supposedly hard at work…just don't cheer too loudly. Obviously results and stories to come later, but we have some serious contenders to bring home trophies and even National Championships. Let's Go!!! For those of you who have never been, it's a great time, truly a vacation spent with friends which also happens to have big courses on concrete. This will be my 25th year…
August Recap
August was busy for a lot of us too, with the Oscoda ProSolo Aug 5-7; the CAM Challenge East in Peru, IN Aug 12-14, and WOR PE 2/Cincy PE 5 on Aug 20-21 at Traders World of course.
Oscoda ProSolo – I feel fortunate I was able to return to the Oscoda-Wurtsmith Airport for this event. It really is a nice vacation complete with sandy beaches and Lake Huron to play in which was quite comfortable to go play in this year! Oscoda is a great little vacation town! On to the race recap where only three Cincy members made the trip. This year I didn't have the magic to pull off the win in Bump, but I did overcome a huge cone induced disadvantage Sat to edge out Big Weaver, whew! For the Challenges, I made the Super Challenge but red lit on my first timed launch. : ( John Custer made a valid run but came up short for advancing. Ben made the Bonus Challenge and finished 2nd!!!
John Custer 4T Bump (1st Round Super Challenge)
Kent Weaver 11 Bump (RL 1st Round Super Challenge)
Ben Weaver 12 Bump (2nd Bonus Challenge)
SCCA CAM Challenge East, Grissom Aeroplex, Peru IN – I wasn't able to attend even though I always have this on my calendar, but Cincy Region was represented well as we had 12 Cincy members attend out of the 170 entrants. Here are the trophy winners
Danny Popp 3T CAMS (2nd Round CAMS Challenge)
Bob Armstrong 7T CAMS (1st Round CAMS Challenge)
Krzysztof Zielinski 11T CAMC (3rd Round CAMC Challenge)
Nathan Popp 11 CAMT missed T by 0.075 secs (1st Round CAMT Challenge)
Myke Dziengel 6T XSA (3rd Round XS Challenge – 4th place)
Tom Mills 1T INDEX 1
Jo Jadeke 2T INDEX 1
Bill Hughes (2nd Round CAMS Challenge)
WOR PE 2 @ Traders World, Sat Aug 20 – We teamed up with WOR to offer two days of competition for everyone the weekend of Aug 20-21. The weather forecast called for rain Sat afternoon and off and on all day Sunday. Sat the rain held off for the 88 competitors to get 7 runs, present trophies, and get the course changed over for Sunday with everyone off site by 4:30. Very nicely run event with a fun course and great friends.
CINCY PE 5 @ Traders World, Sun Aug 21 – The forecast called for off and on rain showers and possibly storms at times through the day and boy were they right! We had nearly 200 people registered including the waitlist at one point and cleared in 185 entrants to only end up with 140 on Sunday. If you are one of the ones who chose to miss it, you did indeed miss a good time. Yes, it rained off and on all day, even stormed with lightning to shut us down for 45 mins or so, but everyone had the opportunity for one dry run, some competitors even more, if I am not mistaken. It did storm hard enough the drain pumps couldn't keep up and we ended up with a small fresh water lake in the middle of the course which was easily 18" deep and 100 ft dia. Thankfully, by the time we got workers out and cars ready to start running again, the pumps had caught up and the course was unaltered. The closest battle was in CAM T where it absolutely came down to last run heroics for the top four drivers. Corey Pooler turned a 43.461 and AJ Knollman turned a 43.209, but Brian Coney and Nathan Popp were out on course trying to take it back. Brian Coney crushed it with a 42.388 to take the lead until Nathan Popp turned a 42.387, the win by 0.001 seconds! Great listening to Scott Bourne with the play by play, wish we could broadcast our audio too, but having all the other things like sectors is a better trade off. Second closest battle was in ES with Linda Smiley edging out Tina Coil both in Miatas by 0.036 secs. Tell me if this doesn't sound familiar, but Rob Clark set FTD Raw with a 40.325 over Joel Zeller with a 41.039 and they were both 1 – 2 on PAX with Rob edging Joel by 0.593 and Lang King rounding out the top 3.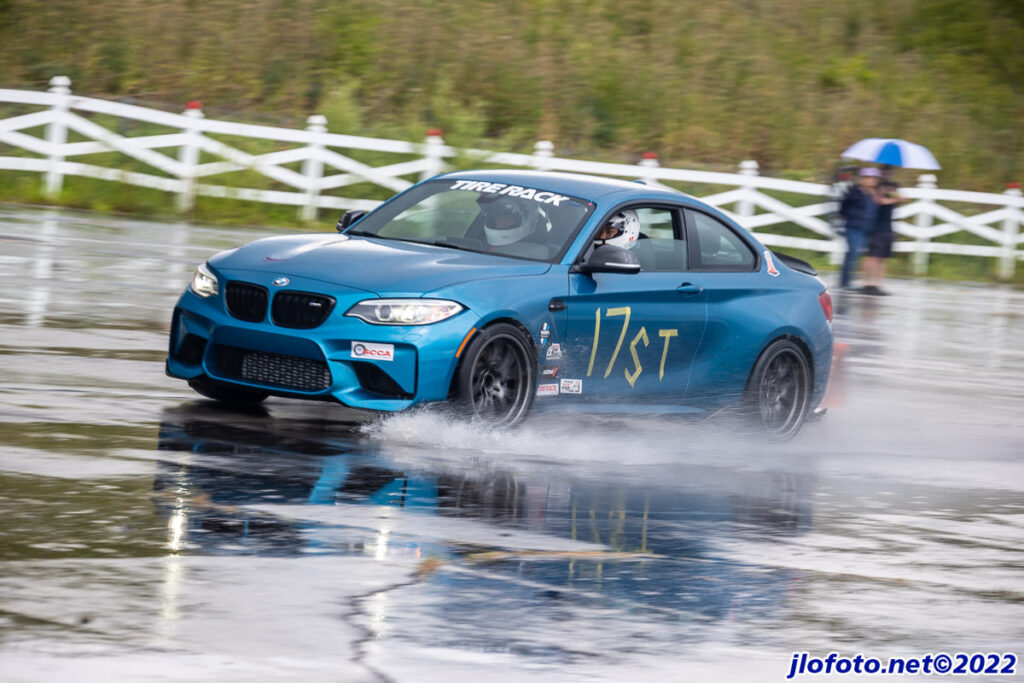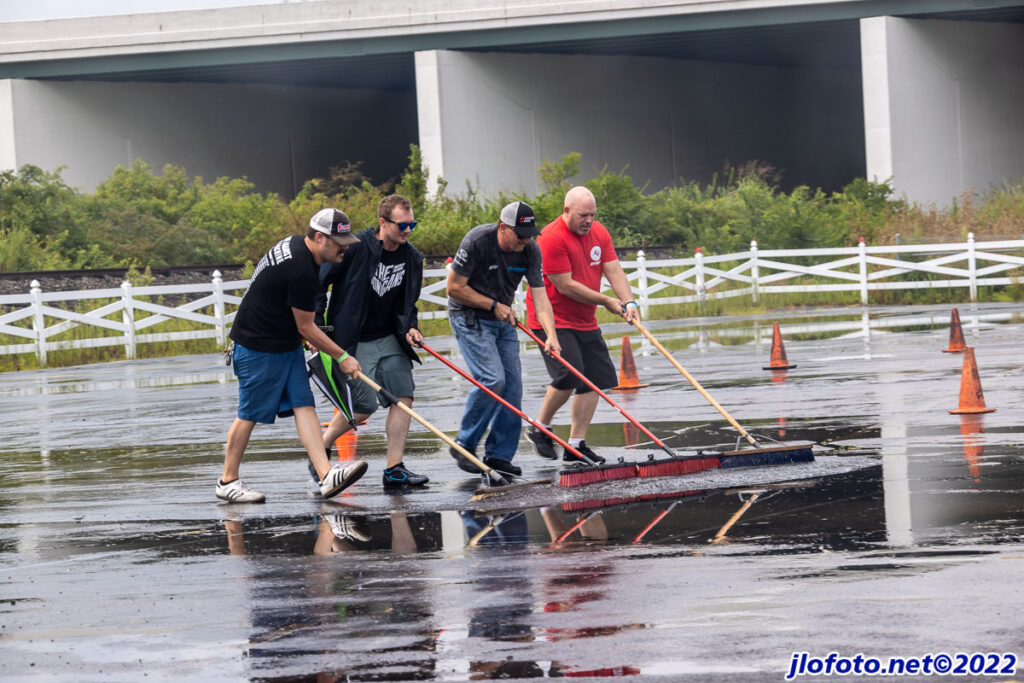 September Events
The Great Lakes Div Solo Series returns to Traders World as Cincy hosts events GLSS Points Events 9 & 10 on Sep 17 & 18. Cincy Points Event 6 is also that Sunday, Sep 18. Register now before we hit the entry cap. Even once we hit the cap, please enter on the waitlist if you are interested as we typically get most of the waitlisted people in.
https://cincyscca.motorsportreg.com/