November 2022 Solo Report
Like normal, you are reading this report because Tact reminded me yesterday it was due by the end of the month, almost seems like a trend, doesn't it… One would think, since I must submit a monthly status/accomplishments report for my employer, it would remind me to do one for here…nope, nope, nope. Shoulda, coulda, woulda… For example, it appears I failed to provide an Oct Solo Report, thought I did, but… Therefore, this one will be long(er), but that is good because you need something to help you fall sleep, right? Now, on to the report: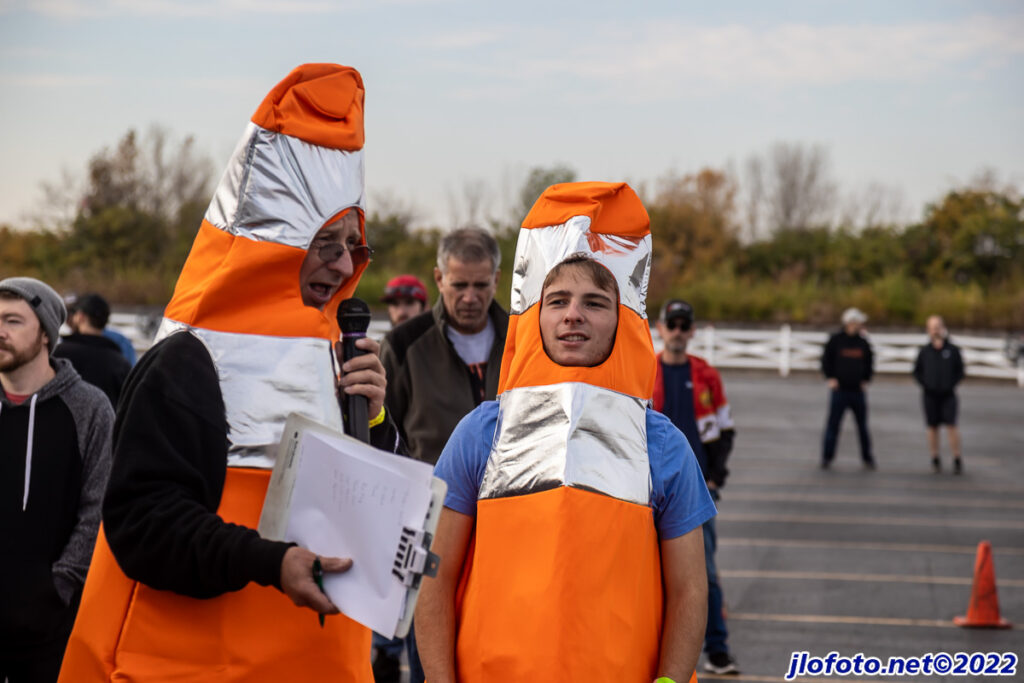 Fall Fun Events 1 & 2 – Nov 5 & 6
Now that it is Halloween today (I told you this was last minute…), it means it is sad to say, but we are basically at the end of our autocross season here in the "northern" states.Our last event is typically the first weekend of Nov and this year is certainly no different as our last events are the Fall Fun Events 1 & 2 on Nov 5 & 6.
These are meant as more relaxed events where you get to ride with other entrants to see how they are doing it, or drive another entrant's cars, or try different things on yours in celebration of the end of the year.Heck, maybe you can use this to help you decide what you want to do for the upcoming year if you are still undecided.
o Sat, Nov 5 Fall Fun Event 1 will be run in a Test & Tune format (work one shift – typically an hour – free to run however much of the rest of the time you want.)
o Sun, Nov 6 Fall Event 2 format was planned to be a more standard event format with assigned heats, but that is highly dependent upon the number of entries. May very well also end up being T&T format. Again, still encouraging the maximum flexibility we can even if run as a normal event format.
Registrations are still pretty low, register now!!! (54 on Sat, 66 on Sun.) Weather forecasts are still pretty reasonable, Sat 76/60 Sunny, Sun 66/60 Scattered showers. Of course, who knows what the forecast will be as we get closer, two days ago both days were forecast to be nearly 70/50 and no precipitation.
o Fall Fun Event Registration link: CincySCCA 2022 Fun Event and/or Makeup Event info on Nov 5, 2022 (604077) | MotorsportReg.com
2022 Year End Cincy SCCA Solo Championship Points & PAX Championship Points
There were many tight battles this past year and a number of classes came down to the last event for a number of trophy positions if not even the class championship. Not going to go into any real discussion here other than to say the results will be posted shortly (was pending any results challenges from PE8).
Now for event recaps:
Solo National Championships Recap
I need to apologize since I didn't report this last month, very sorry. We had eighteen (18) in our Cincy Region paddock group at Nationals this year. As always, I encourage everyone to travel to other events too, not only to other nearby regional events, but also to other divisional to national level events, and especially to the Solo National Championships. I started autocrossing in '85, even went to divisional level events that year, but didn't start going to National Tours or Pros until the early 90s and then to my first National Championships Event in '94 in Salina, KS where I place 7th in CS with (if I remember right) over 60 other Miatas! Thankfully, I can say 2022 marked my 25th national championships event. There are many who have done more, even in our region, but it is still always a highlight of my year even though I didn't trophy. Next year marks a big milestone for Nationals, definitely suggest you put it on your calendar! Now back to 2022, as always it was on the vast concrete of Lincoln Airpark, Lincoln NE. Lincoln welcomes us all and it huge, I think I figured out just the course areas (Nationals uses two courses) were 4X or 5X as all of our TW lot (paddock, grid, course). This ignores the practice course and paddock space for 1,200 entrants which dwarf all of TW. The two courses were in the low 50s (West Course) and low 70 sec (East Course) ranges. We all went, all had fun, got to hang out with friends from across the country, and have a great vacation! Where else do you get to go compete in a class of 40-60 or more drivers (this year DS had 60 entrants)?!? On a more personal note, thank you to Scott Bourne and Brent Cary for offering codrives for Ben and me after our Corvette broke two weeks before Nationals! Saw that scenario play out for others there too, like Jacob Glover did for Bob Armstrong and Michael DiGorgio! Congrats to one and all, but especially those who were able to bring home a trophy!!! Here is how we fared:
SCCA TireRack Solo National Championships – Sep 5-9
| | | | |
| --- | --- | --- | --- |
| Class | Name | Car | Position |
| SS | Rob Clark | '20 C8 Corvette | 8T |
| SSL | Lang King | '20 C8 Corvette | 2T |
| AS | Kent Weaver | '08 Chev Z06 Corvette | 20 |
| AS | Brent Cary (Indy) | '08 Chev Z06 Corvette | 26 |
| CS | Will Teller (Blue Ridge) | '19 Mazda Miata | 3T |
| CS | Will King (Blue Ridge) | '19 Mazda Miata | 10 (1 out) |
| ES | Scott Bourne | '02 Mazda Miata | 23 |
| ES | Ben Weaver | '02 Mazda Miata | 33 |
| SST | Ziyi Wang | '17 BMW M2 | 2T |
| STS | Austin Hampton | '92 Mazda Miata | 27 |
| STH | Nate Chester | '05 Saab 9-2X Aero | 14 |
| STU | Myke Dziengel | '06 Subaru STi | 16 |
| STX | John Custer | '13 Scion FRS | 25 |
| STX | Ian Bahnsen | '13 Scion FRS | 32 |
| XP | Dave Montgomery | '72 Porsche 914S | 2T |
| CAM S | Bob Armstrong | '07 Chev Corvette | 7T |
| CAM C | Krzysztof Zielinski | '18 Ford Mustang | 13 |
| CAM S | Michael DiGorgio | '07 Chev Corvette | 12 |
| KM | Tim Sholar (DET) | '15 Tony Kart | 7 (1 out) |
SCCA ProSolo Finale – Sep 2-4
| | | | |
| --- | --- | --- | --- |
| Class | Name | Car | Position |
| CS | Will Teller (Blue Ridge) | '19 Mazda Miata | 2T |
| CS | Will King (Blue Ridge) | '19 Mazda Miata | 8 |
| STX | John Custer | '13 Scion FRS | 8 |
| S3 | Rob Clark | '20 C8 Corvette | 16 |
| S4 | Myke Dziengel | '06 Subaru STi | 5 |
| S5 | Scott Bourne | '22 Subaru BRZ | 23 |
| L2 | Tina Coil | '02 Mazda Miata | 14 |
| L2 | Lang King | '20 C8 Corvette | 4T |
Great Lakes Solo Series (GLSS) Points Event 9 – Sep 17
88 entrants got 6 runs and were done and off site by 3:00 to go relax with friends and explore the area for those from out of town. This was the first day of two for our charity event benefitting Ohio Alleycat Resource & Spay/Neuter Clinic. For overall PAX and RAW Times, Rob Clark in his C8 Corvette held off Danny Popp in his C7 Corvette for Top Raw time by 0.579 secs and Krzysztof Zielinski in his '18 Mustang by 0.720 secs for Top PAX time. Closest battle was in our Novice Street class where Tim Hammer in his '17 VW Golf topped Ryan Dodds in his '17 Focus ST by 0.047 secs (index) and 0.059 raw. Next closest was in Street Open where Scott Bourne in his '02 Miata edged out Jason Norton in his '22 BMW M4 by 0.164 secs. Third closest was Danny Popp in his C7 Corvette holding off Bill Hughes in his C5 Z06 Corvette by 0.241 secs.
GLSS PE 10 & Cincy Points Event 6
175 entrants got 5 runs on a fun course for the second day of the charity event again benefitting Ohio Alleycat Resource & Spay/Neuter Clinic. Happy to report we were able to raise $4000 for their service to the community! Rob Clark in his C8 Corvette held off Christian Moist in his Birkin 7 for Top RAW by 0.459 secs and Chris Rudy in his Honda Civic Si for top PAX by 0.864 secs. Tight competitions were the name of the day with five classes being decided by less than 0.1 secs! STS had the closest class competition where Brian Mason (in Ray Jason's '89 Honda Civic) edged out Austin Hampton in his '92 Miata by 0.014 secs. Not to be outdone, E Street had the next closest competition where Tom Deutsch in his '92 Miata held off Linda Smiley in her '99 Miata by a mere 0.039 secs. SSM was another dog fight with Joel Spitsnaugle in his '05 Lotus Elise taking the win on his last run by 0.050 secs over Ashley Ervin in his '91 Miata. CAMS was another close battle where Marshall Reinert in his '00 Corvette edged Danny Popp in his '19 Corvette by 0.077 secs. STH had the other tight battle with Josh Smith in his '14 Focus ST holding off Mike Kruetzkamp in his 1'17 Focus by 0.091 secs.
Points Event 7 – Oct 3
153 entrants got 6 runs on a Danny Popp course which had a great mix of technical and speed. Not so sure the course designer was real happy with it and the associated cone carnage, but lots of us really did. Seems the theme of the day, even with the cone carnage, was again tight competition. This time we had four classes where it came down to 0.1 sec or less. Rob Clark and Myke Dziengel had a big battle for fastest times with Rob Clark in his C8 Corvette edging out Myke in his '06 STi, finishing 1 – 2 for Fastest Raw Time by 0.118 secs and Class/PAX by 0.052 secs. In class competition, the closest was in EM where Jeremy Porter held off his codriver Christian Patrick by 0.018 secs in the purpose built '59 Zoomboni. Next closest was Street Open where Alex Kruetzkamp in his Ford Focus held off Nick Isaac in Max Mischenko's borrowed Camaro by 0.075 secs, with Max a mere 0.329 behind them in 3rd. Lastly, we had Ziyi Wang in his M2 hold off John Custer in his FR-S by 0.108 secs for the win in ST Open.
Cincy Challenge Event – Oct 22
We held our second Cincy Region Challenge Event on a reverse direction adaptation of the planned Sunday course by Nathan Popp. Glad to say this was a lot of fun too. We had 65 entrants and six runs in the morning to determine class winners and fill out the field of 32 for the Challenge. This year we changed the format up a bit in an attempt to make it fairer for all. To set the field of 32, it was based on class winners (18) and then the remaining top 7 on PAX from each heat. Once in the Challenge, the first round had two runs for each competitor to even out temperature conditions/advantages and we ran blind pairings to determine the 16 who advanced. The following rounds were based on amount of improvement over each competitor's best times to that point. The competition was tight and a lot of fun to watch, lots of suspense, great driving by all – some advanced by time, others by cone penalties on their opponent. Third place was determined via a run-off. Congrats to all who made it in and to the final four: Richard Verret 4th (2021 Winner) GS Civic; Lang King 3rd, ASL C8 Corvette; Ryan Miles 2nd, DS GR86; and Danny Popp (Our 2022 Winner!!!), CAM-S C7 Corvette.
Points Event 8 – Oct 23
158 entrants got 5 runs on a Nathan Popp course which again offered a great mix of technical and speed although some confusion at speed and elements which required more braking than expected led to many DNFs. Nonetheless, this course too was a lot of fun and a great way to end the season points race. Once again, Rob Clark took top PAX and top RAW times in his Corvette, again edging Myke Dziengel in his Sti on PAX by 0.351 secs and Christian Moist in his Birkin 7 on RAW times by 0.219 secs. It should be noted, Rob dominated this year, winning Top PAX and Top RAW times at every Points Event he entered (missed PE 3), congrats Rob! The tightest margin of victory when to Abdul Huuda in his BMW 328 edging out Ziyi Wang in his BMW M2 by 0.022 secs. Next closest was STR where Justin King took the win in his '01 Miata by 0.128 secs over Ian Bahnsen in his MR2 Spyder. Next closest was Street Open where I got to run my new Miata and was able to barely hold off Nick Isaac by 0.175 secs in the Camaro and Lang King by 0.249 secs in her C8 Corvette.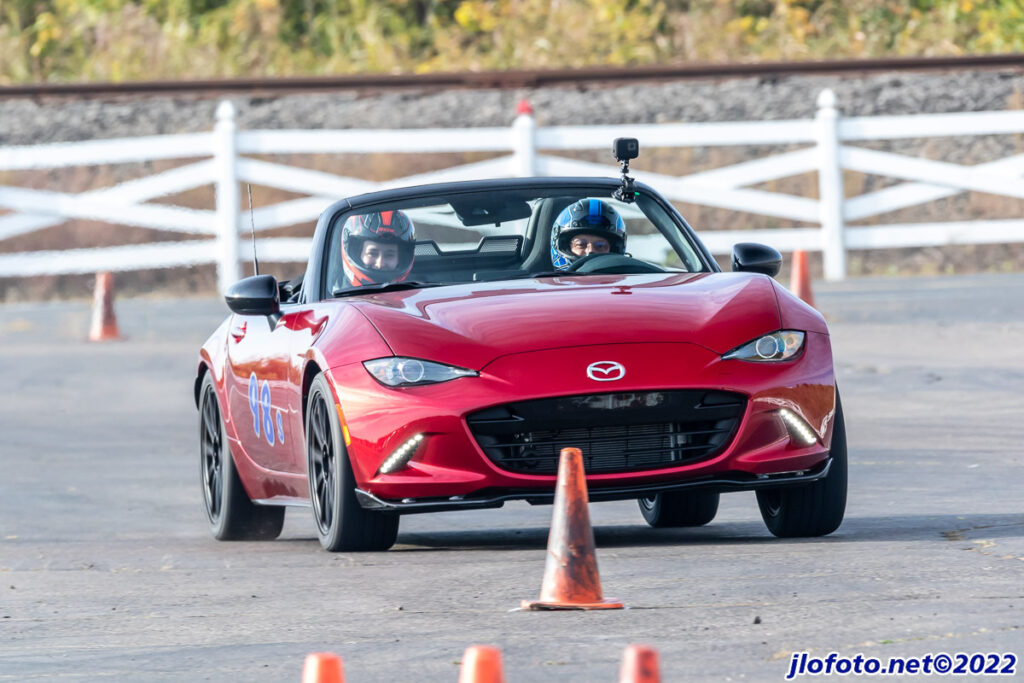 That's it for now (aren't you glad?) Hope to see you this weekend!
Kent Weaver
Cincy SCCA Solo Chair